Host Color Upgraded All 1U - 4U Colocation Service Plans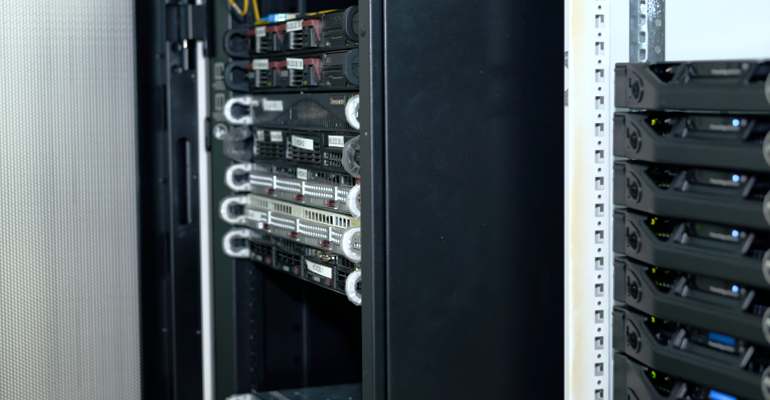 HostColor has announced to the IT and web hosting media that all rack mount Server Colocation plans hosted in our South Bend, Indiana data center have been upgraded.
10 Mbps on 1-gigabit Ports
Now any customer who collocates 1U, 2U, 3U, or 4U servers is allocated 10 Mbps monthly bandwidth, which is a 40% increase from the previously 6.17 Mbps monthly bandwidth limit. We have also changed our bandwidth usage and billing model and removed the limitations based on used gigabytes of Internet traffic. Our rack-mount colocation customers have previously been allowed to use a certain traffic limit in gigabytes (for example 2000 GB on a 1U Colocation plan) at 100 Mbps ports.
After the Colocation service upgrade all customers who host 1U, 2U, 3U, and 4U servers got their bandwidth allowance increased to 10 Mbps and their servers are connected to 1-gigabit physical ports.
Bandwidth Charged On Average Monthly Usage
Now Colocation customers can take advantage of a free burstable billing option and decide whether to burst up to 1000 Mbps (the physical capacity of an average port) for up to 36 hours per month or to apply a certain logical limit to their Internet connection. Anyone who wants to avoid paying additional monthly charges for overage bandwidth can apply logical port restrictions (for example 10 Mbps, 50 Mbps, or 100 Mbps) at any time. Any colo customer is allowed to add/remove the limitation on a monthly basis after one has already taken advantage of the free 36 hours of burstable bandwidth, allowed by HostColor.
All server owners who need to burst above their Internet access commitment rates, in order to deliver properly their content during any web traffic spikes, can take advantage of the Host Color's unique DIA (Dedicated Internet Access) service delivery and billing model. Our Colo customers have the privilege to pay only for the used data transfer, based on the monthly average consumption, instead of being charged for overage bandwidth, in accordance with the 95-percentile burstable billing rule. This means that at the end of the service month Host Color removes all Internet traffic peaks from a customer's bandwidth bill and charges only for the used data transfer.
Host Color al uses APC cabinets and power distribution units (PDU) and Juniper networking equipment to deliver Colocation and Dedicated hosting services.