New York Colocation in Staten Island Data Center & Latham, NY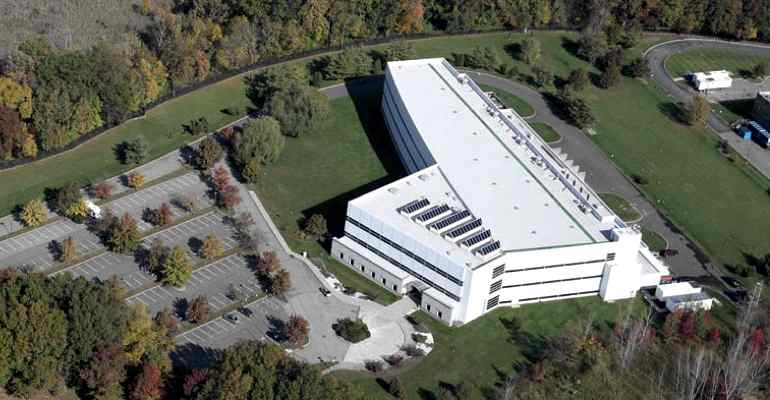 HC expanded its Colocation service portfolio with New York colocation services. We use two data centers to offer New York Colocation services - one in Staten Island, New York City, and another in upstate in Latham, Albany. Our primarily NY colocation facility - New York Teleport Data Center - is in Staten Island. It is a Tier 3 data center owned by Telehouse.
Colocation Plans
HostColor's Ashburn, Virginia Colocation service features:

1U, 2U, 3U, or 4U rack space for 1 server
1 Amp at 120V or 208 V power
1 gigabit Internet bandwidth port
5TB data transfer on 1Gbps Internet bandwidth port
1 usable IPv4 address (/30 IPv4 subnet)
IPv6 subnet on demand
1 power outlet (PSU port)
N+1 Power & Cooling
99.99% Uptime SLA for power and network
Free server racking
24/7/365 response on support tickets
The add-on fee for additional rack units applies. 2U rack server is $19/month. A 3U server costs an additional $35 per month, while a housing of 4U server adds $49 to the monthly colocation bill.
Each additional IP address costs $1 per month. We also assign IPv6 subnets per the client's request. An IPMI or an Out-of-the-band connection port is $9 per month.
Data Transfer & Bandwidth
A network bandwidth port upgrade from 1 gigabit to 10 Gbps physical internet connection port (10-gigabit NIC) costs $20 per month, which is one of HostColor's best prices for 10-gigabit internet connection.

5 TB additional data transfer: $15/month
10 TB additional data transfer: $28/month
Upgrade to 100 Mbps Bandwidth: $95/month
Upgrade to 300 Mbps Bandwidth: $295/month
Upgrade to 500 Mbps Bandwidth: $435/month
Upgrade to 1 Gbps Bandwidth: $690/month
Ad hock, non-scheduled remote hands service is billed $159/hour in the business hours (9 AM - 6 PM) and $195/hour during non-business hours.
The Virginia Data Center
We host your servers and equipment in the Evoque data center and use a 10-gigabit network from a NOC partner. The facility is close to Washington, DC and Dulles International Airport, in the heart of Loudon County's "Data Center Alley". It has multiple fiber routes, offers multi-cloud access, high-speed connectivity, low-latency Internet connectivity, and is built to provide superior uptime and expansion capability.
The facility is PCI-DSS, ISO 27001, SOC 1 Type I; SOC 2 Type I & II; SOC 3, ISAE 3402, CDCMP Certified, NIST-800, PCI, HIPAA compliant.
Power & Cooling
The Teleport Staten Island, NY data center features diverse power feeds from New York and New Jersey utilities along with backup systems minimize the risk of a power outage. The Teleport has never lost critical power since it opened in 1989. It operates as a data center and disaster recovery – business continuity site with 99.999+% reliability. The main power features are: redundant commercial power feeds, static A and B UPS systems, N+1 configuration, six diesel-powered generators, N+1 configuration, leading and lagging output power factor without de-rating, 48-hour diesel fuel supply on-site, multi-vendors' deliveries within 24 hours, 8 backup battery strings, handling full-power load for up to 15 minutes.
Security
Data Center has multi-layered levels of security are provided by Telehouse and the Port Authority Police Department 24x7. Other security features are: designated high-level security zone, outer perimeter steel fencing), outer perimeter infrared detectors, and video, security gate with 24×7 guards, grounds patrolled, authorized access only – requires picture ID.
Bandwidth & Connectivity
Direct access to the Telehouse New York, international Internet Exchange, NYIIX, 2 completely diverse fiber routes to/from site with diverse building entry paths, dark fiber available, up to 100G Peering interconnection point to NYIIX, DSR–IDF cabling infrastructure (virtual Meet-Me-Room) throughout building suites, transport capability to major local carrier hotels, multiple bandwidth and IP connectivity options.