Cloud Backups & Recovery - 3 Keypoints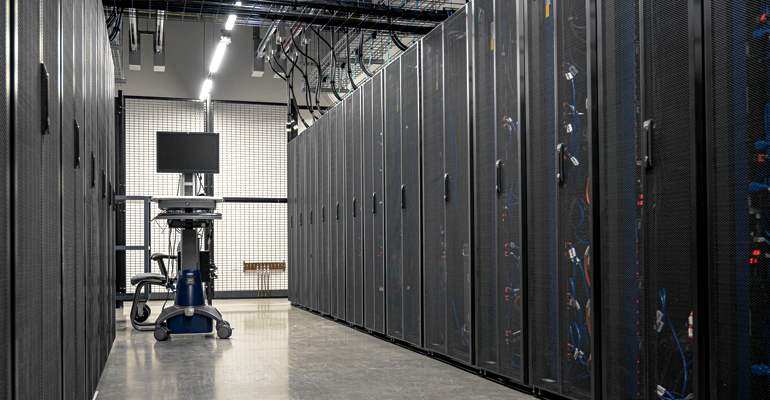 Backing up your cloud infrastructure is not an option. It is an essential part of any business continuity plan. Cloud Servers and IaaS are often expensive, especially when it comes to data transfer. The major cloud providers like AWS, Azure, Google, and the rest usually lock their clients of complicated vendor lock-in infrastructure-as-a-service models. this makes the data recovery and especially moving out of the cloud very perplexed and time-consuming. However, we should not leave our core business infrastructure in possession of a handful of corporations, who are unconcerned about our business success. Even if we have decided to use Cloud IaaS on AWS or other similar clouds we need to have a solid backup plan, which would keep our IT operations going. Here is what HostColor suggests.
Use Colocation Service For Backup Purposes
Purchase a bare-metal server and colocate with any small or middle-sized Colocation Hosting provider.
You would need to pay few thousand dollars to purchase hardware, but it will pay off. Your monthly recurring costs for server colocation, power, and bandwidth will be fixed and will not increase over time. While your costs for Cloud IaaS would go up, the cost for your backup and recovery infrastructure will stay the same. At some point, many business owners would even ask themselves why are they overpaying for cloud services to any of the big corporate cloud providers? It is a good question. The sooner one finds the right answer, the better.
Consider using the on-premise IT infrastructure
Do you know why Cloud IaaS has become so popular? Is it because it is cheaper? The answer is "No"! Is it because you have a better level of control over the IT infrastructure? The answer is again "No"! Then why is it? It is because Cloud computing has become a dominant trend in an industry dominated by marketeers, not be engineers.
There have been ten thousand publications created with the sole reason to influence business owners and decision-makers that "moving to the cloud" is their best case IT scenario. Well, it is actually not. Moving on-premise IT infrastructure to the cloud has proved to be a good solution for many companies. Many others, however, have struggled after moving their workloads to the major cloud hosts, hit by high monthly costs and unable to move out from the cloud. So, using IT on-premise IT infrastructure might prove to be a good decision, especially when it comes to cold data backup and archived copies of your data.
Consider Moving Out of The Cloud
Once you have set up a Disaster Recovery Colocation, it is very possible that you'd find out that your company is paying too much for Cloud services. At this point, you'd realize that you'd be better off purchasing Cloud infrastructure from any small or medium-sized Cloud hosting provider, than from AWS, Azure, or Google.
Once you realize that you have overpaid thousands or even ten thousand USD on cloud services, you'll be ready to make the right decision. It is to request a service quote from some Cloud hosting providers and to see what they can do to reduce your IT infrastructure service costs.
If this post has helped you to save money and to reduce your monthly recurring cost for Cloud services, consider HostColor.com as an Infrastructure hosting service provider. As it would be with other similar providers, with HostColor you will have full control over your Cloud service bill. It will not go up on monthly basis and you'll know what are you paying for. Our Cloud hosting services are Semi-managed and we always walk an extra mile for our clients.