What Kind Of WordPress Hosting Works Best For Your WP Website?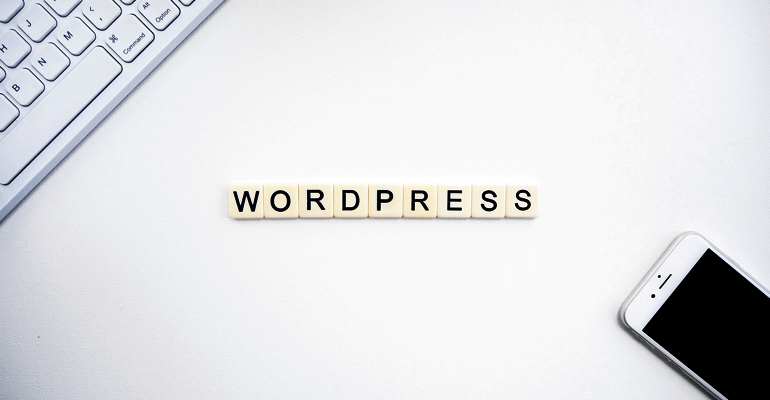 Let's start this post with a resolution. Then we'll explain how have we got there. The answer to the question "What kind of WordPress hosting works best for your WP website?" is "Managed WordPress web hosting". So, our advice is "Do not try to save money on WordPress site management!" Spend $20 - $50 per month on management service. It will pay off. You'd have fewer or no management issues to resolve, and you'll save a lot of time. Most importantly you'll have a secure and well-optimized WordPress website that will achieve the highest possible rankings in the search engine result pages.
We have been managing WP-based sites ever since WordPress has become available. This was in 2003. Since then a whole new generation grew up - people who cannot imagine how the world would function without the Internet. Web development changed a lot within the last two decades. So did WP. Ten years ago, WordPress CMS used to be minimal, had less functionality, and was much easier to use, manage and update than it is today. Editing content before Gutenberg editor was rolled into WordPress 5.0 was a pleasure. It did not require WP users to read manuals or to learn how to deal with the instruments or the dashboard itself. Now it could be annoying to use it!
For any reason, the WordPress team decided that they should organize the publishing process in blocks. According to WordPress.org "The primary goal of the Gutenberg editor was to help users create posts and pages with more flexibility." The cost of the flexibility, however, is a loss of time and an increased management effort.
Most people do not have the time and the nerve to sit and learn how to manage their WP installation. As a result that, they used more plugins and run non-optimized WordPress-based sites. This is an opportunity for many web hosting providers whose policy is to force their clients to upgrade their service plans and to use more resources. Upgrading the Shared Hosting service to a VPS or a Cloud Server is not always the case with a resource-demanding WordPress site. The best practice is to commission a WordPress developer to review the installation and optimize it for fast performance. Web developers are expensive, however. The experienced ones charge at least $30/hour and are usually hard to find and hire. Once you have them it usually takes at least 20 work hours to optimize a WP installation - to harden it, remove some plugins, add others, improve the SEO and make the web pages load fast on web browsers. If the web developer needs to edit and reduce the size to just 50 images, that would add take 5 hours and would cost another $200.
Instead of running a non-optimized WordPress website and pay a web developer $800 - $1,500 every 12 months to fix the issues, it is much cheaper and much better to use Managed WordPress website. HostColor offers "Managed WordPress Hosting" as part of its Managed Website Hosting service.
Our Managed WordPress is 3 times cheaper than the services like WPEngine and other similar providers, without even considering the fact that the data transfer quota of our WP service plans (Managed CMS) is five times higher than the one in "Managed Hosting Growth" of WPEngine. The latter also charges its customers for "billable visits", a metric that is 100 percent under the control of the web hosting provider and at the end of the day is something that the WordPress website owner cannot control. The company mentioned above says on its website that it considers a "billable visit" to the WordPress website when "a human clicks a link to the site, then before the site has a chance to load the human clicks "back." The result is a complete waste of data transfer for the site owner and very often overcharge for bandwidth usage. Such policy no matter how fancy it might look or how precise it is explained is a legalized form of scamming website owners. Today's web is so complicated, there are so many bots and automated engines that send queries to websites, so it is virtually impossible for the site owners to distinguish the real human-generated traffic from the machine-generated, software-driven visits.
HostColor has a transparent and simple data transfer calculation model. Our customers who use the Managed WordPress Hosting as a part of the "Managed CMS" plan for example have a data transfer quota of 1000 GB. They do not need to pay even a dime if they do not exhaust the allocated data transfer.
HC Managed WordPress Service Process
What we do as a part of our Managed WordPress Hosting services. We advise our clients on choosing the appropriate WordPress theme in the first place. Once someone signs up for any of our Managed Website plans, they are entitled to a free consultation. We spend 30 - 45 minutes on this initial consultation without charging an additional service fee. Once we help our customer to choose a visual template, we chose the right plugins - those that would have the functionality, while at the same time taking less computing resources. Then we secure the administrative interface of the WordPress website, by restricting access to it via the public Internet. This saves our customers a lot of data transfer and offloads their WP installations.
When it comes to Search Engine Optimization (SEO) we use plugins that remove unnecessary automation. We simulate an HTML web page environment, for editing the meta elements and improving the WordPress on-site score. HC provides all customers who use Managed WordPress Hosting with a complimentary quarterly website and SEO audit. The result is that our Managed Website services drive business to our customers. So if you are someone who needs a performance-oriented service, you have come to the right place.