Private Cloud Hosting Helps Us To Avoid Business Disruption. How?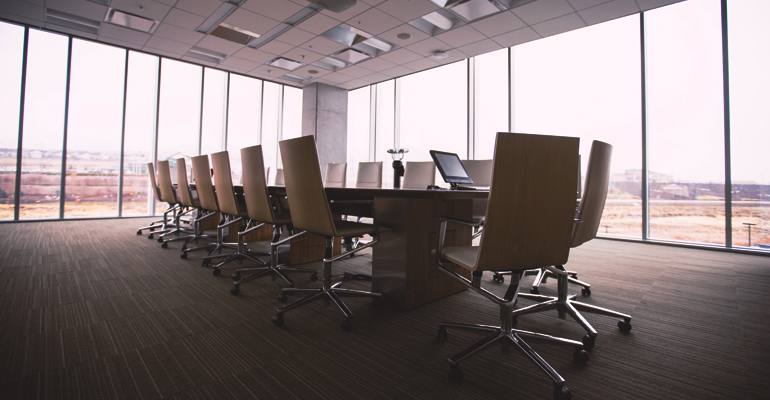 Many companies have already activated their remote work procedures due to the global spread of Coronavirus disease (COVID-19). With a business disruption due to the coronavirus pandemic, each organization must have a business continuity strategy in place. Every business is forced to deal with canceled meetings and postponed business trips. Some projects are delayed, and many will even be postponed for an indefinite time or even canceled. All this will affect the companies' earnings and will bring them significant losses. We want to help you to continue developing and improving your business and making some positive changes, which you would not have the time to do in a normal business environment. One of the most important things to do in the current circumstances is:
Have A Business Continuity Productivity System
Does your organization have its own private business Cloud infrastructure in place? If it does, you need to decide: 1. Is it really private, or is it hosted with any of the major clouds?; 2. Can you lower your monthly costs?; 3. Is there anything to be improved or optimized?
We want to target your attention to a Private Cloud solution, which would provide your organization with a great business continuity system and productivity platform that keeps you in control of all operations. We talk about a business continuity cloud service that has an online collaboration system with an Office Suite (Microsoft Office, Libre Office, OpenOffice, or any other similar programs) that allows your employees to:
Create documents online and edit them in a collaborative environment
Share and exchange files
Send and receive email
Manage calendar
Set and manage appointment
Have a chat and video calls
Create and managed projects
Do conferencing and to discuss projects in a secure
Work through mobile applications
Such a Private Cloud infrastructure with groupware capabilities will provide your employees with a home-working technology that follows your organization's best practices and policies related to remote working and sick pay.
Your business-class Private Cloud must have audio and video conferencing capabilities, and text chat through a web browser, and mobile interfaces with an integrated screen sharing tool in place. Why? Because such communication tools will improve the workflow. Any Private Cloud platform that offers business text chat, audio, and video conferencing is very useful. It will keep your internal communication going during any lockdowns, like the one that our organizations have faced due to the spread of Coronavirus. When the business environment gets back to normal within the near future, your Private Cloud infrastructure will be even more useful. Its business continuity and productivity system should have already helped you to optimize your workflows. They should have improved your employees' ability to stay focused and deliver the work they are expected to do while working at home or in any remote location.
No matter whether your organization has to deal with significant disruptions due to Coronavirus or due to any other life-changing circumstances, we suggest you do two important things to improve your business workflow:
1. Compare Private Cloud solutions that offer a business productivity software platform that allows you to recreate your entity's organizational structure and all the workflows in a secure online environment. There are out-of-the-box Private Cloud solutions that offer all the necessary functionality you might need. HostColor.com can help you install and set up a productivity system on your own Business Private Cloud. It will take us 24 - 48 hours to get it done.
If you have already chosen a business productivity software solution, that's fine. We will install it in your Private Cloud hosting environment and manage it for you. If you need a suggestion, what kind of a system could allow you to have a document exchange, to use Office Suite, business email, live chat and video conferencing, task list, calendar, and many other features in one and the same dashboard, just read the news release Office Cloud, A Business Collaboration Server Launched By HC published in the HC Newsroom or go and review Office Cloud.
When your well-being and business are at risk, it is essential to have a good communication with your organization's leaders. The decision-makers are responsible for preparing and implementing the best possible business continuity strategy for the organizations they lead and helping those who work for them. So, it is essential to stay close to them and not to disconnect from your organization.
Finally, don't lose your confidence! Take your time and reflect on the changing environment. Reconnect with your family and friends and improve the professional relationships you have built through the years.