Cloud-hosted Alternatives Of Microsoft Office 365 Suite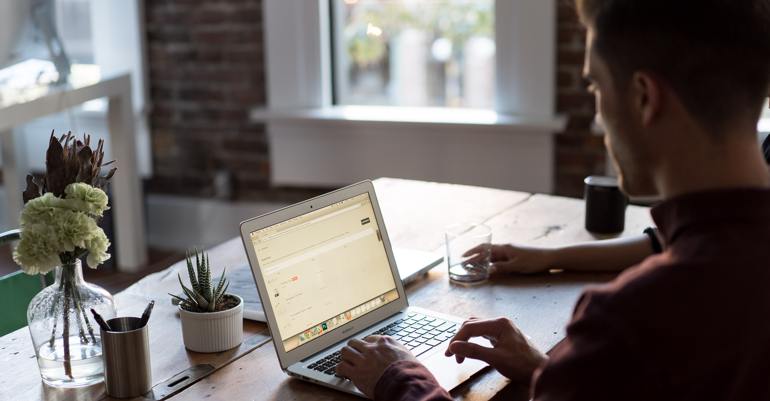 "Office Suites" is a pack of software programs created for personal and business products such as creating text documents, spreadsheets, presentations, image processing, and more. As it is with most other computer applications and programs, the trend has been to move away from on-premise software, installed on a local computer towards Hosted Private Cloud usage, or in other words, on remote computers located in data centers. Instead of purchasing an expensive perpetual license, most users, especially business users, nowadays prefer to use cloud-based office suite programs on a subscription basis. The purpose of this publication is to present some very good, cloud-hosted alternatives to Microsoft Office 365, which are less expensive and feature increased privacy.
LibreOffice - Local & Cloud Hosted
LibreOffice is one of the best alternatives to Microsoft Office Suite. It is built on OpenOffice.org. Used as Cloud-hosted Office Suite it is also both alternative to the self-hosted Office Suite and the Microsoft Office Suite, delivered from Microsoft's owned cloud named Azure. LibreOffice is open-source software, which means the users pay for the computing capacity only if they want to use it installed on a remote desktop or a business Private Cloud.
LibreOffice offers the following functionality:
Use an OpenDocument, a native file format fully compatible with Microsoft Office - DOCX, XLSX, and PPTX.
Use "Writer" a word processor program that has all the features you need from a modern, full-featured word processing and desktop publishing tool. It is an excellent choice for authors, journalists, and all content creators as it helps them to create complete books with content, diagrams, indexes, and more.
Calc is the spreadsheet program of LibreOffice. It is intuitive and easy to learn and offers many advanced functions. It comes with a built-in wizards guide. Templates are available for download for ready-made spreadsheet solutions.
Impress is a program in the LibreOffice suite for presentations. It allows for creating and editing slides.
Draw lets users produce any kind of technical drawings, brochures, posters, and many other documents. It has a maximum page size of 300 cm (118.11 in) by 300 cm (118.11 in) and lets users manipulate graphical objects, group them, crop them, and use objects in 3D.
Base is a desktop database front end. It is an application that provides native-support drivers for multi-user database engines like MySQL/MariaDB, Adabas D, MS Access, and PostgreSQL. Draw offers built-in support for JDBC- and ODBC-standard drivers and allows users to connect to other existing database engines.
Math is a formula editor that can be invoked in text documents, spreadsheets, presentations, and drawings, enabling users to insert perfectly formatted mathematical and scientific formulas.
Charts give LibreOffice users the ability to create and embed charts (pie charts, square and round columns, trend graphs, dots, 2D and 3D charts)
LibreOffice's user ratings vary between 8.3 and 10 in a ten-grade user ranking system. Users say that they "use LibreOffice to fill in any holes left by the Microsoft Office Suite licenses we purchase. For example "Draw program that allows you to make diagrams and flowcharts" and it "provides an excellent and full office suite while working from home for staff that may not otherwise need to purchase Microsoft Office".
OpenOffice - Great & Reliable in the Cloud
Apache OpenOffice is another open-source office suite. It includes 6 applications: Writer (word processor), Calc (spreadsheets), Impress (presentations), Draw (diagramming and graphics), Base (database), and Math (formulas). This is the Office Suite that HostColor's employees use both on-premise and on the Cloud. OpenOffice is intuitive and therefore easy to start using and learn. Its reads files from another office package with no difficulty.
HostColor recommends Apache OpenOffice for one very simple reason - it is really open for business! OpenOffice is compatible with other office suites. By offering our clients OpenOffice-based Hosted Cloud services we do not lock them to any proprietary platform and do not close any options for them. As Apache OpenOffice says on its website the software "opens up new opportunities". OpenOffice saves small and medium enterprises thousands of dollars on an annual basis as it comes without any license fees.
OpenOffice Suite offers the following products:
"Writer" - it is a word processor users can use for anything from writing a quick letter to producing an entire book.
"Calc" - a spreadsheet application with all the tools one needs to calculate, analyze, and present data in numerical reports or sizzling graphics.
"Impress" - a fast and powerful way to create multimedia presentations.
"Draw" - helps users produce simple diagrams or dynamic 3D illustrations.
"Base" - used for databases. Create and modify tables, forms, queries, and reports.
"Math" - allows users to do mathematical equations with a graphic user interface or by directly typing their formulas into the equation editor.
Compared to "Microsoft 365 Business Premium" which is priced at $20 per month OpenOffice provides more than $10,000 in savings on annual basis to businesses with 45 employees. It runs without any issues on Windows OS, macOS and Linux-based servers and personal computers.
OnlyOffice Docs - Enterprise Class Cloud Office Suite
OnlyOffice Docs can be used both as a self-hosted and cloud-based office suite for working on text documents, spreadsheets, and presentations of all popular formats. It is 100% compatible with Microsoft Office. It works with all major document formats, including docx, doc and odt / xlsx, xls and ods / pptx, ppt and odp / txt, and others. OnlyOffice's collaboration tools allow users to use two real-time co-editing modes, review, comments, or chat. Public sharing is also available. Unlike LibreOffice and OpenOffice, however, OnlyOffice is a paid software. The "Home Server" edition costs $149 (one-time fee), while the "Enterprise Edition" is priced at $1200.
WPS Office
WPS Office is an office suite for Microsoft Windows, macOS, Linux, iOS, and Android. It has been developed by a Chinese software development company - Kingsoft. It offers both free and low-cost office suites. The persona edition is free of charge, while the "Business" edition costs $79.95 (one-time fee). the personal edition offers multiple visual templates called "skins" and allows personalization.
If you have already chosen one of the Office Suite options listed above we will help you run it securely on the Cloud. We will simply install it in your own secure Private Cloud hosted server and manage it for you. If you need a suggestion on what kind of a system could allow you to have a document exchange, to use Office Suite, business email, live chat and video conferencing, task list, calendar, and many other features in one and the same dashboard, just read the news release Office Cloud, A Business Collaboration Server Launched By HC published in the HC Newsroom or go and review Office Cloud service in HostColor's Cloud Infrastructure section.