HC Announced New Data Center Colocation Services Locations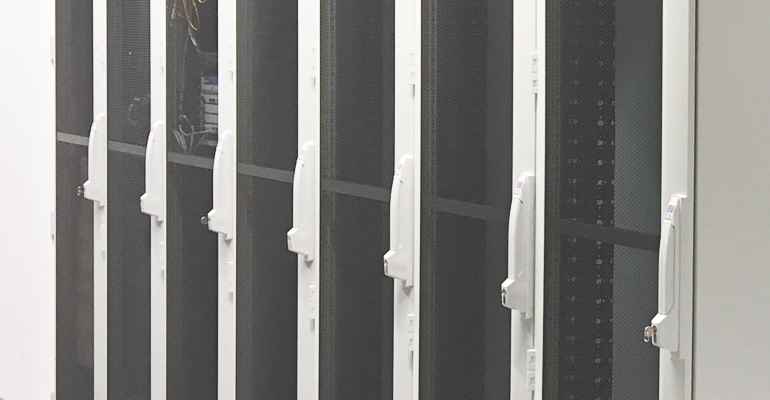 HostColor (HC) has announced new data center colocation service locations. As of January, 2022 HC delivers rack server colocation services from Ashburn, VA; New York, NY; Latham, NY; Charlotte, North Carolina; Cleveland, OH; Detroit, Michigan; Kansas City, MO; Dallas, Texas; Bend, OR.
In all data centers mentioned above, HC provides 1U, 2U, 3U, and 4U rack-mount colocation service with 1 Amps power and redundant power; 1 Gigabit Internet connection with data transfer quotas between 5 TB and 50 TB, depending on data center location; /30 IPv4 subnet. All data centers feature 2N Power & Cooling, 99.99% Uptime SLA, Free server racking, 24/7/365 Support. Custom network configurations and service upgrades are available in all data center locations.
Virginia Colocation - Ashburn, VA Tier 3 Data Center
Compliance: PCI-DSS, ISO 27001, SOC 1 Type I; SOC 2 Type I & II; SOC 3, ISAE 3402, CDCMP Certified, NIST-800, PCI, HIPAA
Power & Cooling: 99.999% SLA on power, network and bandwidth, 2N UPS redundancy, Utility Feeders: 1, Standby Power Config: N+1, Eleven 2.0 MW Diesel Generators, VAC Distribution: N+1, Chillers: N+1, Four x 600, Three x 1000 & One 750 Ton, VESDA smoke detection, Data Center Areas: Pre-action dry pipe.
Security: 24x7 onsite staffing, 24x7 closed circuit monitoring, with AI, presence detection and 90-day storage, Minimum of three levels of physical, security, including mantrap, Access control with card, bio-scanner or Mobile device NFC authentication.
Connectivity: AT&T (LNS), Lumen (CTL, Level3, Time Warner), Cloud Flare, Cogent, Comcast, ExteNet(Hudson Fiber), Fiberlight, GT, Edge Solutions, Shenandoah Cable, Television (Shentel), Verizon (Telco), Zayo (AboveNet)
If you need to learn more, please read our blog post where the Ashburn, Virginia Colocation features are described in details.
Oregon Colocation - Bend, OR Tier 3 Data Center
We use Cascade data center. It features 2N Power, Backup, and Cooling, 24x7x365 Network Operations Center, Alarm system with CCTV surveillance throughout the facility, Biometric finger scanners | Access cards, 24x7 escorted on-site entry, Redundant diesel generators, Carrier neutral, Key lock cabinets, Low latency to West Coast USA and Asia/Pacific.
The Oregon Colocation plans allow HostColor's clients to house 1U, 2U, 3U and 4U rack servers. The default colo service features: 1 Amp at 120V or 208 V power; 5TB data transfer on 1Gbps Bandwidth; 1 usable IPv4 address, IPv6 subnet; 99.99% Uptime SLA; Free server racking. Each additional IP address is billed at $1 per month.
Additional Services
IPMI or Our of the band connection port: $5/mo
Second PSU port (power outlet): $5/mo
Additional Rack Units: 2U server: +$15/month; 3U server + $30/mo; 4U server + $45/mo.
Data Transfer & Bandwidth
Upgrade to 10 Gbps physical internet (NIC) port: $20/mo
5TB addition data transfer: $12/month
Upgrade to 100 Mbps Bandwidth: $90/month
Upgrade to 300 Mbps Bandwidth: $250/month
Upgrade to 500 Mbps Bandwidth: $420/month
Upgrade to 1 Gbps Bandwidth: $750/month
The ad-hock remote hands in the Bend, OR data center are priced at $150/hour in business hours (9 AM - 6 PM) and $180/hour in the non-business hours. Two hours "Remote Hands Bundle" costs $259/month ($40 savings).
Charlotte Colocation (Charlotte, North Carolina)
The Charlotte data center used by HostColor is is SSAE 16 SOC 2 Type II certified, and PCI DSS and HIPAA compliant. The facility acts as a Carrier Hotel. Twelve (12) of the largest carriers in Charlotte have POPs and fiber routes in the data center. The facility is located near Charlotte Douglas International Airport and hass 24x7x365 Network Operations Center (NOC), 4MW total power, AC + DC Centralized Power Barclay Systems, Diesel generators, High priority power grid, Overhead cable management and power distribution, Multiple environmental monitoring systems, Controlled temperature and humidity via redundant Liebert HVAC units, Biometric finger scanners | Badge/PIN access, 24x7x365 monitored video surveillance, Man traps with motion activated alarm notification, Combination lock cabinets. It offers low latency to the East Coast US, UK, Europe and India.
Cleveland Colocation (Cleveland, Ohio)
Michigan Colocation (Detroit, MI)
Tier 3 data center, N+1 Redundant cooling, UPS and generators, Multiple fiber optic uplinks 10Gbps or greater, 30 Inch raised flooring, A,B,C,D power feeds available (UPS and Generator Protected).
Missouri Colocation (Kansas City, MO)
New York Colocation (Staten Island, New York, NY)
The Staten Island, New York data center used by HC - Telehouse New York Data Center at 7 Teleport - has a direct Access to the Telehouse New York International Interexchange and NYIIX. I maintains two completely diverse fiber routes to/from site with diverse building entry paths, Dark fiber is available and up to 100GigE Peering interconnection point to NYIIX. Multiple bandwidth & IP connectivity options are available. The data center has redundant commercial power feeds (10mW total available), Static A and B UPS systems (up to 4700 kVA); N+1 configuration, Six diesel-powered generators (5,625 total kva); N+1 configuration, Leading and lagging output power factor without de-rating, 48-hour diesel fuel supply on-site; multi-vendors' deliveries within 24 hours, Eight back up battery strings, handling full-power load for up to 15 minutes.
The data center has DSR – IDF cabling infrastructure (virtual Meet-Me-Room) throughout building suites and transport capability to major local carrier hotels. Redundant air-conditioning units (N+1) are in place to ensure top quality continuity and reliability, Central monitoring for all HVAC systems, Pre-action sprinklers and halon or FM200 for fire suppression within the data center.
New York State - Colocation in Tier 4 Data Center (Latham, Albany, NY)
The data center based in Latham, Albany, New York State is a former government building made to U.S. Federal Government standards, with 1-foot thick concrete along the perimeter with added additional re-enforced walls and security enhancements. There are an advanced security systems with infrared-based surveillance monitoring cameras in place, 24x7 escorted on-site entry requiring photo ID, Advanced on-site roof-top solar array provides clean, pollution-free power. It is a SSAE-16 Certified, HIPAA Compliant, PCI DSS Compliant Tier 4 facility with 100% Network & Power Guarantee, 3N UPS (A + B + C Power Available) FM200 Fire Suppression System, On-site Diesel Fuel for 7+ Days with 2N dedicated Diesel generator system. It is also an energy star certified Green facility.
In both New York Colocation facilities, HostColor clients can use 1U, 2U, 3U and 4U rack servers. The default colo service features: 1 Amp at 120V or 208 V power; 5TB data transfer on 1Gbps Bandwidth; 1 usable IPv4 address, IPv6 subnet; 99.99% Uptime SLA; Free server racking. Each additional IP address is billed at $1 per month.
Texas Colocation (Dallas, TX)
The Dallas, TX data center used by HC is located in as formerly an Army & Air Force Exchange Service building.. It is a SSAE16 SOC 1 Type 2 Audited facility with diverse path utility feeds, two (2x) transformers with 3500 kVA capacity with expansion to 10MW, two (2) x 2 MW Cummins generator backup, 3 x 600 Liebert kVA UPS in 2N+1 configuration, 14 x 125 kVA Liebert PDUs in an A/B configuration, Transient Voltage Surge Suppression (TVSS) system, 12 x 30-ton Liebert air-cooled units totaling 360 tons in N+2 configuration, 7,000 gallons of on-site fuel storage, Four hour response time across multiple fuel providers. The security procedures include: 24/7/365 secured entrance, Physical access pre-approved via access permissions defined by the customer, Government issued photo ID verification, Documented ingress and egress history, Card-key access into data center, and locking cages / suites, Interior and exterior video surveillance. It is a carrier neutral data center. There is a diverse dark fiber to Equinix in the Dallas Infomart. It also has 24/7/365 facility on-site technical support.