New WP Editor and Managed Wordpress Website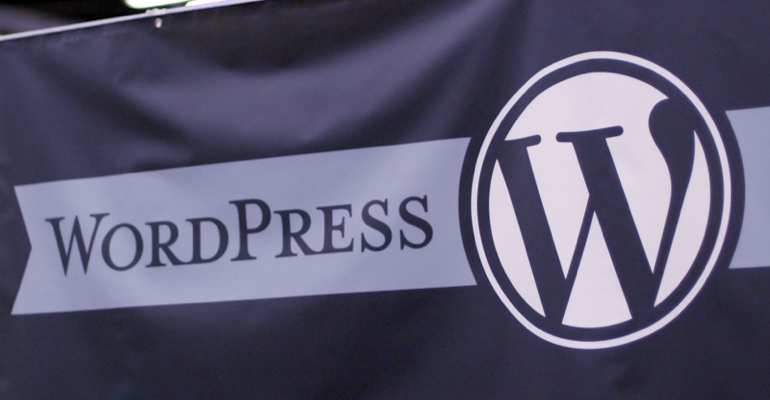 In our previous HC Blog Post we have had the chance to mention that when it comes to website management of Linux, Apache, MySQL and PHP (LAMP) based sites, for most of the last two decades, this has been a job that web designers used to do. However, as the technology frameworks have become much more complex, web designers are no longer dealing with a handful of technologies such as HTML, CSS, Javascript, PHP and few others.
Most CMS, including WordPress, have grown into a whole ecosystems and in order to manage properly any live version of a WordPress website (and other CMS based sites), any professional needs to have a specific operational knowledge and experience on server-side installations.
This is the main reason the website management services such as Managed Wordpress Website to shift from web designers to infrastructure providers.
The Gutenberg Content Editor for WordPress
On August 1st, 2018 WordPress have said in their Blog that "new section in the dashboard will feature Gutenberg" in their WordPress, 4.9.8 version. The official release of Gutenberg should happen by the end of 2018, but all WordPress users are given the chance to install Gutenberg as a plugin to test it out.
As it is with any new interface, the introduction of Gutenberg editor will change the way WordPress website owners operate. It is a perfect example why the Managed Wordpress Hosting has become so popular within the last few years. In theory everyone can install WordPress CMS, buy a design theme, install itself and start using it. Anyone can download a plugin and add it to service in the WP interface.
Managed Website & WordPress Hosting
It looks easy to install and operate a Wordpress based website, but at some point site owners start experiencing difficulties with their WP installations. Those might be:

Design theme setup & incompatibility with some WordPress version
Exhaustion of computing resources
Slow loading web pages
Website customization sssues
SPAM & various security issues
Constant need to update the main installation & plugins
Data backups
Error messages
Poor Search Engine Optimization (SEO)
Those are one 9 of the many issues that users experience with their WordPress installations.
Memory (RAM) Exhaustion is very common for WordPress based websites as the users do not realize that each and every plugin they install, each and every function requires computing resources and RAM in particular, to function properly. The average user cannot increase the memory of their WP installation and even if those who can learn how to do it, should spend a couple of hours reading and then working on the back end.
Dealing with WordPress security is even a bigger worry in terms of management effort. WP CMS use Open Source structure for many aspects of the site. This means that anyone could access the source code, see how it works and modify it. This saves the WordPress developers a lot of time. However, it also means that WP-based sites are vulnerable by nature and are easy to being compromised, if their installations aren't' hardened. It is very easy a malicious code to be placed into a WordPress published code, something which means that the WP site owners allow hackers to gain access to their installations, plugins and information, even without having an idea that their WordPress websites have been compromised. We used to deal with dozens of such cases each and every day, for those clients of ours who use Self-Managed Web Hosting and simply stop supporting their WP instances.
Does it worth to use Managed WordPress Hosting
It actually does. It worths every penny spend on Managed service as it not just frees up the site owners time, but also helps them to run a secure and well-optimized WordPress based sites.
The first things the Managed WP service provider does is to keep the WordPress installation up to date. This is something that the WP users can do themselves, but most people tend to bypass procedures and don't make backups of their websites before starting an upgrade, despite that WordPress displays warning about it. The crashes during a Wp update usually results in web pages and content not displaying properly or not displaying at all. Bringing a crashed WP installation back to normal requires advanced technical knowledge, which the average user does not have.
It is not uncommon the website design to change after a WordPress update. This might be a result of design theme incompatibility with the latest WordPress version. I could be also due to any modifications made into the WordPress theme code directly. Unlike the site owners, the Managed WordPress Hosting providers, usually keep a copy of the latest working version of the design theme (called a Child Theme) in order to to protect the modifications and to make sure that the live website theme can be updated properly or restored to the previous working conditions.
There are many other issues things that Managed service providers have to offer to the WordPress website owners. One of great importance is the well-optimized and Search Engine Friendly website. We will tell you a little secret, you don't actually need to know - it is that the best website in terms of SEO is the one that uses a simple HTML. WordPress, is not even close, however. In order to make Search Engine friendly WP site, site owners needs to spend hours in front of their WP publications. The optimization of one Wordpress post takes up to 20 minutes - the editor must choose category, use the appropriate keywords and phrases to describe the post, to write a SEO friendly title, description and focus keyword, and finally to upload an image. The image itself takes 10 minutes to be edited, made as small as possible and etc.
All these tasks take a time and the one who performs it needs a lot experience to complete them properly.
Those are the main reasons to use a Managed Wordpress Website Hosting. there are many others, however.