Managed Website Hosting Drives More Business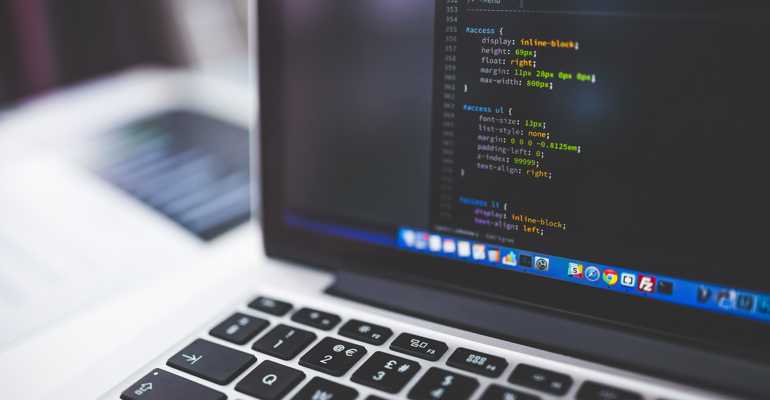 When it comes to website management of Linux, Apache, MySQL, and PHP (LAMP) based sites, for most of the last two decades, this has been a job that web designers used to do. Graphic design, HTML coding, and creating content management systems (CMS) based websites have always been considered client-side work, not a server-side one. This is the main reason for the web hosting companies, which are infrastructure service providers, not to enter into the website management service niche. Instead of working client-side, they partner with various web design, Open Source software developers, and website service providers to create hosting frameworks that would best serve their customers' business.
As the technology frameworks have become much more complicated, web designers are no longer dealing with a handful of technologies such as HTML, CSS, Javascript, PHP, and few others. Most content management systems - WordPress, Drupal, Joomla, Typo3, MODx, PrestaShop, Concrete5, and all other Open Source CMS - have grown into whole ecosystems. Any professional needs to have specific operational knowledge and experience on server-side installations to manage properly any live versions of websites based on them.
Today, those who create and manage websites need a comprehensive knowledge of Linux OS, web servers, databases, various Open Source frameworks, platforms, CMS, and applications. Most web designers and digital agencies usually specialize in building websites on one or two CMS and are generally not familiar with server-side website management, maintenance, and troubleshooting. There are outstanding digital agencies on the market, not doubts about that. Still, most of them do not have extensive knowledge on how a specific website would perform in a live server environment and how many computing resources it would need to function correctly. This does not come to depreciate the web designers and digital agencies' business, not at all. They specialize in creating websites and applications, not in managing them in live operational technology environments.
Website Management Shifts To Infrastructure Providers. Why?
Technology wise, the management of LAMP websites has started shifting towards web hosting providers. There are three major reasons for the site owners to use Managed Website services with any web host, rather than paying web designers and digital agencies to support and maintain the live versions of their websites.
1. Web Hosting Providers Are Usually Open 24/7/365
Suppose a business owner needs any work to be done on their website - HTML code or graphic to be changed, a new web page to be created, any information or software version to be updated, or any issue to be fixed. In that case Managed Website service providers usually do it on short notice. At the same time, most web design studios and digital agencies, who's teams are generally overloaded with work and busy working on any projects, always require and advanced notice from their customers, even for jobs that require less than 1 hour of management.
The Technical Support of any average web hosting provider is available 24/7, so any technical problem, both client-side or server-side, could be fixed anytime the website owners need that. The web hosts and providers of Managed Website services are always there to help their customers - this is their most significant competitive advantage.
2. Web Hosts Have The Knowledge To Manage & Maintain Live Websites
and many HTML coders and LAMP
Even the experienced web designers, HTML coders, and LAMP developers cannot match the Technical Support operators' qualifications, part of the web hosting providers' management teams. One who wants to start working for us - and it is usually the same with other web hosting companies - must have the following qualifications.

An ability to manage and troubleshoot basic cPanel and WHM based web hosting accounts
Knowledge of FTP, DNS, POP3, and IMAP
Basic understanding of web servers - Apache, IIS, Nginx, etc
Knowledge of HTML, CSS, PHP scripting, and MYSQL databases
The recommended qualifications for a Junior Technical Support Operator, which are required for the Senior members of our Technical Support team, are

Experience in managing WordPress, Drupal, Joomla, and other popular Open Source CMS and web publishing tools
Advanced knowledge of Linux OS - CentOS and other Linux distributions - Apache web server and understanding of DNS, SMTP, SSL, SSH
Experience in managing PHP, Perl, Python scripts, and MySQL databases
Basic experience with KVM, Xen, OpenVZ virtualization
BS (Bachelor Degree) in any discipline related to Customer Care operations or any computer science discipline, or significant equivalent experience
None of the web designers and developers who work on website projects is required to have all those skills, which are the basic qualifications that Technical Support Operator who works for a web hosting provider must-have.
Those professionals who create websites must have other skills. They must be creative, and they need time to develop and test ideas, to work on visual and programming concepts. Their business is of great importance, and that's why they charge a lot for their services. They aren't in the website management and maintenance business, however. For this simple reason, they cannot do a better job of supporting any live version of a website than the Managed Website providers.
3. Managed Web Hosting Providers Charge Less For Maintenance
The third reason to use Managed Web Hosting service, rather than calling your web designer, is that the Managed service provider usually commissions the work as a part of a monthly subscription plan. If an additional fee applies, it is usually charged at a reasonable per/hour rate.
Why Have Web Hosts Become Providers Of Managed Website Services?
Business-wise, the web hosts have started offering Managed Web Hosting in the Self-Managed Web Hosting niche, as they are those who have the customer base and are responsible for the reliability and performance of the websites they host. There are two other reasons for web hosts to enter into website management.
The first and the most important reason is that cloud infrastructure providers like Amazon, Microsoft, Google, VMware, IBM have entered into infrastructure hosting service niches traditionally operated by middle-sized and smaller companies to maximize their profits. In many aspects, the services - instant infrastructure setup, reliability, and scalability - that the major Clouds offer are superior to those provided by the smaller companies. However, the major Cloud infrastructure (IaaS) providers are less flexible in their service frameworks and their terms of services. Their technical support is usually slow and bureaucratized and has less coverage than those of their smaller competitors. The major Clouds typically charge 2 or 3 times more for IT infrastructure and Managed services than any middle-sized web hosting provider.
The second reason for the web hosts to switch from Infrastructure Hosting providers to Managed Service providers is that in order to consolidate their profits many web design firms and digital agencies have entered the web hosting industry by leasing IT infrastructure from the major Clouds and charging their clients for web hosting and services which have never been in their market niche.
Those are the main reasons that have driven the web hosting infrastructure providers to start offering Managed services such as OS maintenance, security and system administration not just as server-side services (on the computing instance level), but also as client-side services - technical and system administration for websites. The result is that many web hosts have been a major success in the Managed Web Hosting industry within the last decade.
What Is Important For The Website Owners?
There is no universal out-of-the-box website service solution. Business owners need to decide on their own between:

Hosting their websites and apps with any infrastructure provider & using 3rd party technical support and management services
Using Managed Websites with any reputable web host
As HC does both - Infrastructure services and Managed Websites - we are transparent and fair to our customers and Blog readers. So we suggest them to plan their project and budget for website design, technical and system administration carefully. Many great professionals would provide website management services at reasonable rates, which usually vary anywhere between $50 - $100 per hours.
Managed Site Hosting starts at $30/month (including Managed WordPress Hosting and Managed Sites based on various Open Source CMS). Every service provider offers a different management service (number of hours and services included). Ours start with 1 hour of managed service per month, as we want to avoid charging customers for work-hours, which many usually do not request.
Many small business owners who have previously used management services with web design and digital agencies pay high per-hour rates. Others have been spending many hours on do-it-yourself website management.
The website management lifecycle is a time consuming and requires significant knowledge. The Managed Web Hosting services save time and money to business owners and, more importantly, apply advanced knowledge to their web-based business. Managed Website Hosting drives more business to the owners of the websites. It is a very good decision to use it.