Do You Need Web Hosting, Cloud & Dedicated Servers in Europe?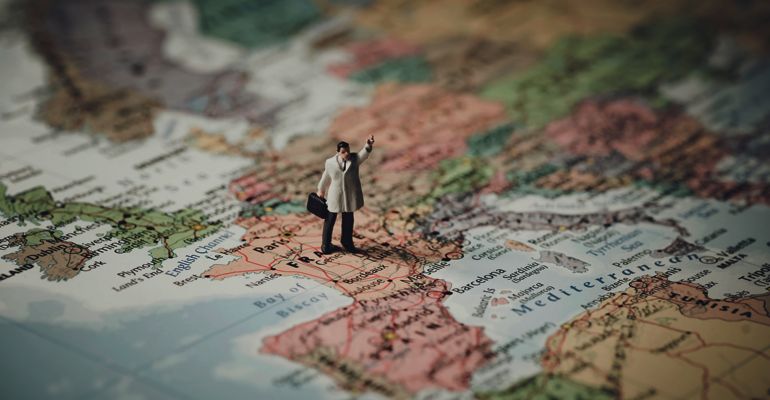 HostColor has been operating its own European entity - Host Color Europe (HCE) since 2003. We started leasing physical Dedicated Servers in a data center near Amsterdam at the end of 2002. Within the first two years after HCE started we have been providing Shared Web Hosting and Virtual Servers. However, in 2009 we began expanding our operations and deployed our own networking appliances in a few other locations, and started using our own IPv4 and IPv6. It took us another three years to create a network of European POPs in which we have started various IT infrastructure services.
HCE's European Data Center Locations
HCE has IT infrastructure and provisions services on relatively short notice in all Equinix Data Centers in Europe. As of September 2018, our EU-based entity also partners with a number of premium, Tier 3, and Tier 4 data centers in 23 European cities to provide Europe Dedicated Servers and Cloud Infrastructure. This is the list of locations and data centers of HCE:

Amsterdam & Hague, Netherlands
London, United Kingdom
Paris, France
Madrid, Barcelona & Zaragoza - Spain
Milano, Italy
Vienna, Austria
Luxembourg
Copenhagen, Denmark
Oslo, Norway
Helsinki, Finland
Stockholm, Sweden
Frankfurt, Germany
Prague, Czech Republic
Bratislava, Slovakia
Bucharest, Romania
Athens, Greece
Sofia, Bulgaria
Belgrade, Serbia
Kyiv, Ukraine
Tbilisi, Georgia
In those European cities, HCE operates under an agreement with local data center partners, who provide Network Operations Center (NOC) services to us. Although that HCE uses its own Internet Protocol resources in various points of Europe, in many of those locations it uses networking services through its local NOC partners, rather than using its own network and running BGP.
HCE provisions Bare-Metal Dedicated Servers in all European locations listed above both on short-term and long-term contracts.
As mentioned above we are also a partner on Equinix data center ecosystem, so we deploy and provision Hosting infrastructure on demand in a few more European countries - Ireland, Italy, Switzerland, Poland, Portugal, and Turkey. For any deployments in those countries, we require 1-year or 2-year contracts, however.
Where To Go To Get European Hosting Service?
You can go to the HCE Europe Bare-Metal Dedicated Servers section, choose a service you would like to use, and sign up. If you have an account with HostColor.com and want to manage all services from a single dashboard, just go to https://accounts.hostcolor.com/submitticket and open a Sales Ticket.
The European Dedicated Server delivery time is different for each location. The Dedicated Servers in Amsterdam & Hague - Netherlands, London, Luxembourg, Vienna, Copenhagen, Helsinki, and Frankfurt are usually provisioned within 8 to 24 hours after the order is verified and accepted. For other locations, the server provisioning time depends on the hardware configurations available in stock.